Fibre Optic Installation and Repair
Landline Man® is available to carry out fibre optic installations and repairs. Fibre networks provide a level of speed and bandwidth superior to any other type of network. This type of network is especially beneficial when it comes to video conferencing, cctv, access control and media servers.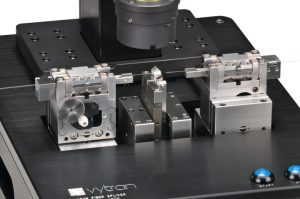 Fibre Optic Repairs
Fibre Optic Installation in commercial and residential properties
Termination
Splicing
Maintenance
New Build Fibre Optic Installation
Fibre Optic for CCTV & Access Control Systems
Network upgrade – convert your existing copper network
Although we are now installing CAT7 which is a super fast copper cable, we highly recommend if you considering an upgrade to your network, that you install fibre to truly future proof. We utilise lots of unique to us network design, for example, we like to use mini-ducting where possible to every fibre wall socket to allow for later replacement of fibre if needed or additional fibre to be added at a later date, with the minimum of fuss!
We can offer a complete supply and install service, or we can work with you on a consultant / project management basis, to enable you to reduce installation costs on your project, giving advice and training to allow you to use your own team to carry out the fibre runs, with the final termination and configuration carried out by ourselves.
Whatever your requirements we can help design and install your network, contact us for further information here