Rural Broadband Solutions
Fibre Optic broadband is being rolled out across areas such as cities and towns at the moment, but many rural broadband residential and business broadband customers are feeling left out.  While many residential and business premises in and around towns and cities are benefiting from download speeds of 15Mbps and up, there are still a great number of areas where decent speeds are going to be years away, such as rural Herefordshire, Gloucestershire, Worcestershire, Monmouthshire, Bristol and Bath, I see speeds as low at 0.1Mbps in some rural broadband areas.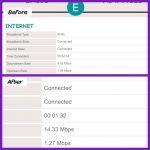 In this situation Landline Man® can offer a number of options to Speed Up Your Broadband, the first being Broadband Optimisation; industry approved optimisations to your wiring typically resulting in 50 – 100% improvement in your broadband speed and increased reliability and illiminating broadband drop out. This can be installed anywhere for benefits in speed, however it particularly benefits rural connections, some of whom prior to my visit were unable to watch BBC iPlayer or carry out simple tasks such as online banking without losing connection mid payment transaction…frustrating! Don't be frustrated any more! Call me!
Wireless Rural Broadband:
Initial cost of the equipment is £1350, but data/usage is unlimited and speeds can be very impressive at  up to 100Mbps (with most customers getting at least 15Mbps), plus the ongoing monthly costs are – comparative to a landline and broadband package – quite low at £480 per year. All equipment supplied has a 3 year on-site warranty and should you move house or business, hardware supplied can be reinstalled at the new location.
Some of my customers – now that they do not require a physical landline for broadband – have completely ditched their landline provider and switched their phone service to a company such as Vonage, meaning you have a landline service that operates over the wireless connection I install. Vonage offer a package which is £19pm for unlimited landline and mobile calls, not just to UK but very nearly worldwide.
With Wireless Broadband, (unlike Satellite Broadband) there are no data caps, weather interuptions or high latency, 3g failover for enhanced uptime, and upload speeds are high at around 12Mbps upwards which makes it perfect for uploading images, Video Conferencing, Skype or VOIP. It is in some ways the perfect Rural Broadband Solution. All that is required for this high speed rural broadband service is a 10inch by 10inch panel antenna. If you would like a free survey of the wireless fast rural broadband speeds available in your area, please get in touch.
If you are looking for a Local Telephone Engineer to provide a Wireless Broadband, Faster Rural Broadband Solution, Landline Man is covering Gloucestershire (Inc the Cotswolds), Herefordshire, Malvern and Monmouthshire, Bristol and Bath and more on request. Free Quote and site suitability test.
I can provide the same high level of care as your service provider at a fraction of the cost.
Local Independent Engineer also covers:
Telephone Engineer Gloucester, Telephone Engineer Cheltenham, Telephone Engineer Cotswolds, Telephone Engineer Hereford, Telephone Engineer Malvern, Telephone Engineer Bristol, Telephone Engineer Bath, Chepstow, Monmouth and nearby areas. Emergency Telephone Engineer available all areas.

t: 07765 649470 | text: 07765 649470